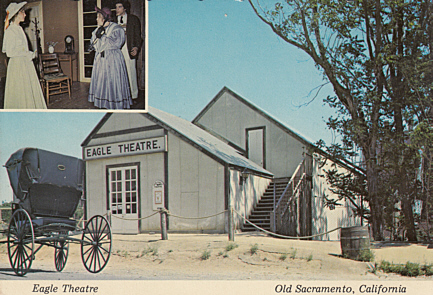 Front Text: "Eagle Theatre, Old Sacramento, California", inscription: "Eagle Theatre"
Reverse Text: "Eagle Theatre. 925 Embarcadero. This was the first building to be constructed as a theater in California. The opened October 18, 1849. The flood of January 1850 ended the life of this canvassed-walled structure."
Publisher: Tahoe Foto, Zephyr Cove NV; KV8980-14
Size: Modern
Not sent.