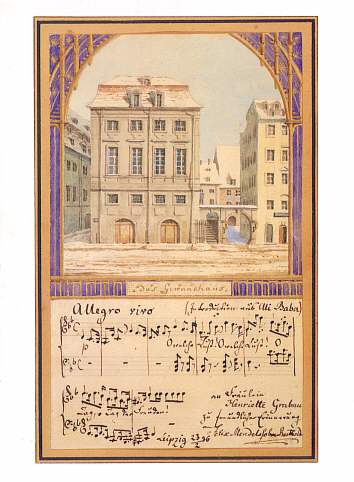 Front Text: "Das Gewandhaus"
Reverse Text: "Felix Mendelssohn (German, 1809-1847), like Schoenberg and Gershwin, was a talented amateur artist as well as a composer. He made this watercolor of the Gewandhaus, the principal concert hall of Leipzig, in 1936 [typo, correct: 1836] for the album of Henriette Grabau. The music below the picture, also in Mendelssohn's hand, is from Cherubini's Ali Baba."
Publisher: Music Division, Library of Congress, Washington DC; Pomegranate, Rohnert Partk CA
Size: 12.0 x 16.3 cm
Not sent.